---
Welcome to the Maidenhead National Trust Association
Join the Maidenhead National Trust Association and meet like-minded people from the area. You do not have to be a member of National Trust to join our voluntary fund-raising organisation.
We normally meet at The Desborough Bowling Club, 10 Green Lane, Maidenhead, SL6 1XZ for a talk by a visiting speaker at 7.30 pm for 7.45 pm on the second Thursday of each month, have several outings each year and a couple of holidays.
A programme for the next six or twelve months is published in December (and maybe June) and there is a quarterly newsletter. These are sent by email (at a small discount) or on paper, for those who prefer.
Our outings include visits to places as diverse as Polesden Lacey and Birdworld and holidays may take us as far as Yorkshire. Our speakers cover a wide variety of topics, for exampleFrauds and Scams,Thames Valley Millionaires and the History of Boulters Lock.
Social events include a Coffee Morning for New Members and a Christmas Social.
Since inception in 1985 we have raised almost £100,000 for National Trust for both local and national projects.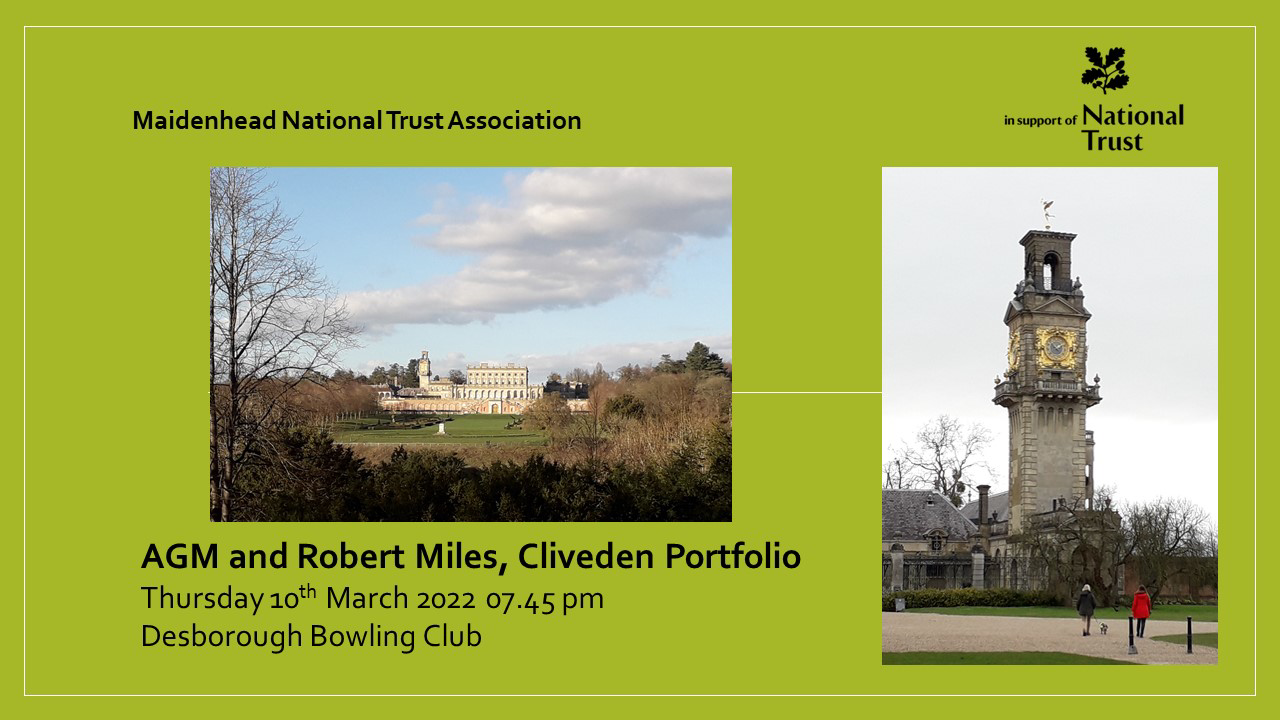 Bells at Cliveden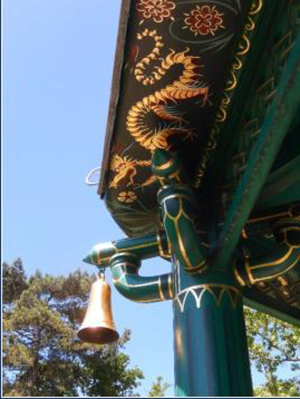 We sent £500 to Cliveden to help with the restoration of the Pagoda. We have had a letter of thanks giving lots more details of the work. If you would like to see this letter please ask any Committee member.
Cliveden have decided to spend our money on replacing the bells. Here is a photo of one of the eight bells they have added so far. A further 16 will be added later.
The bells were cast in bronze and the clappers were made of cast iron, which is the traditional combination. The outsides of the bells were oil gilded with 24 carat English gold applied over a bright yellow primer. The insides were patinated brown with a traditional bronze patina.
Donations Update
We are part of the London and South East area of the National Trust.
As a region supporter groups like ours have raised a total of more than £340,000 in 2019/2020 to support NT projects.
We have been asked to pass on huge and sincere thanks for all your hard work and generosity in raising this money.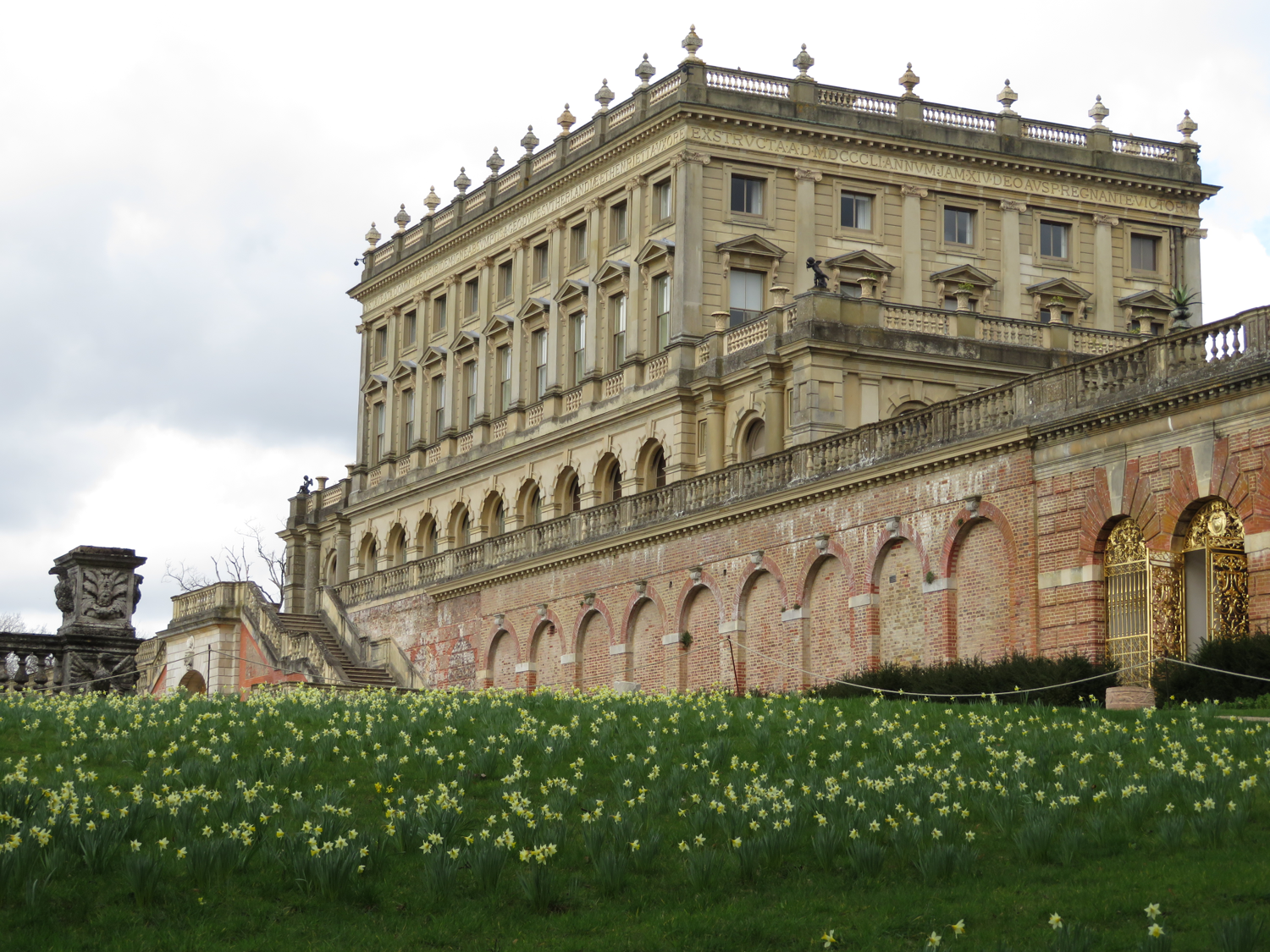 Holidays
The next holiday will be in the spring of 2022.